JOURNAL OF STUDIES IN SOCIAL SCIENCES AND HUMANITIES (JSSSH) E-ISSN : 2413-9270
A Journal of International Educational & Social Sciences Association (IESSA)
Journal of Studies in Social Sciences and Humanities (JSSSH) is an international, peer-reviewed, and open-access research journal, which publishes scientific manuscripts from a selected range of social sciences and humanities. The journal offers an intellectual forum for theoretical and empirical analyses across the boundaries of a specific disciplinary focus allowing the researchers and scholars to pursue a multidisciplinary approach for the creation of new knowledge and solution to contemporary issues. This online journal is published quarterly by the International Educational and Social Sciences Association (IESSA) and is included in many databases in the world. The manuscripts are rapidly peer-reviewed, authors are intimated accordingly, and acceptance to publication is processed at the earliest.
A manuscript that demonstrates a scientific accuracy and valuable contribution to any of the described fields of social sciences and humanities and meets the acceptable standards of research ethics and scientific rigor will be considered for the possible publication. The authors may submit original research articles/empirical research and theoretically-oriented analyses/innovative conceptual review papers to the journal. For a quick process of a research article, please make sure that your manuscript is constructed as per APA publication manual, meets an acceptable standard, and fits in with the prescribed scope of the journal. It should be clearly and concisely written in the English language for an international audience and documented according to the criteria laid down in the 'guidelines for authors' and specified in the paper template.
Journal of Studies in Social Sciences and Humanities is listed in UlrichsWeb, ROAD, Directory of Open Access Journals (DOAJ), and in many other databases given in the right column. All the Journal articles are indexed in DOAJ.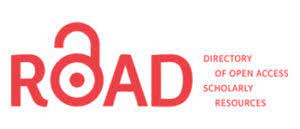 Most Recent Articles (Current Issue, Volume 9, No. 3, 2023)
Empirical Evidence on the Relationship between Central Bank Intervention and Macroeconomic Variables in Nigeria
By: Adedeji Daniel GBADEBO
Conflict Management and Resolution Strategies Between the School Management Team and Teachers in Public Schools
By: Thembani Gxhaweni & Bernadictus Plaatjies
Low Earnings and Moonlighting in Unprotected Labour Market among Public and Private Sectors Employees in Nigeria
By: Oluyemi Theophilus Adeosun & Waliu Mulero Adegbite*
Labour Regulations in Check: Small and Medium Enterprises' Workforce Wellbeing Conundrums in South Africa
By: Reward Utete
The Living Archive as Pedagogy: A Conceptual Case Study of Northern Uganda
By: Anne Wambui Munene,  Logamurthie Athiemoolam*, Heloise Sathorar & Shervanie Pillay